While Away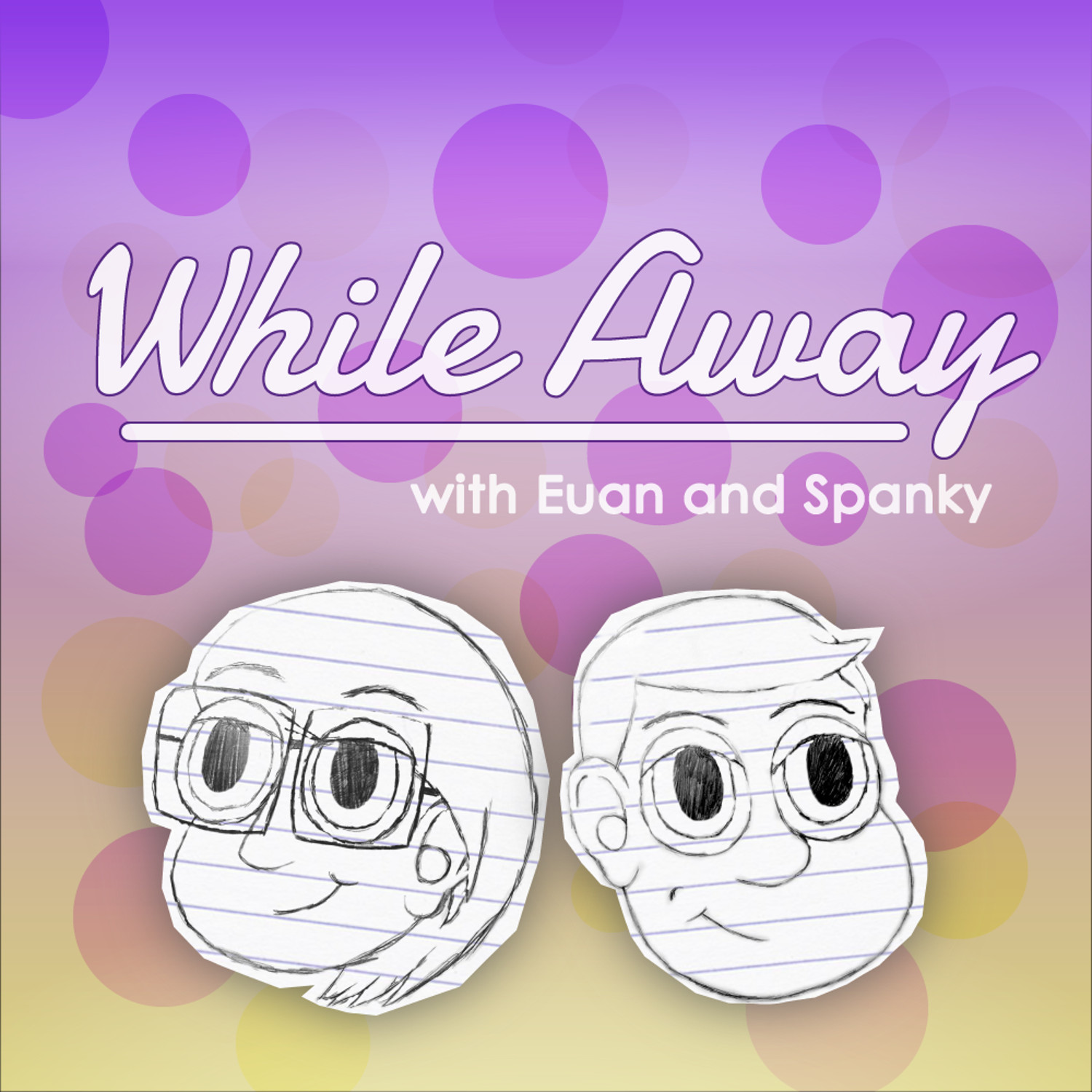 Angelic Mr. Bean [Diplomatic Deception, Stream Crossers, Popcorn Corner]
Episode 3
Trying some new things this month, also a lot of movie talk. This month's episode features: Diplomatic Deception, Stream Crossers and Popcorn Corner.
Diplomatic Deception ( 4:20 ) - It's our quiz-show style game where we try to bamboozle the other host with facts (or lies) about our home countries. This month we played with the formula a bit to see what directions we could take the show in the future.
Stream Crossers ( 42:20 ) - Our first edition of Stream Crossers in which we pitch crossovers! This time we see Mr. Bean as an ever-evolving final boss style of deity as well as Kingdom Hearts, already known for being a crossover series, making a crossover appearance with a childrens show which also likes to dive into crossovers. It's crossover-ception?!
Popcorn Corner ( 1:10:18 ) - Euan and Spanky use this segment to talk about movies of all sorts; old and new. We did a double feature this time around, enjoy our discussions of Pacific Rim Uprising and Ready Player One.
Talk with us:
Subscribe to the podcast: